With a gift of $25,000, Sherry Harlow has created the Dee Mueller Nursing Scholarship Endowment in memory of her mother and to honor her mother's grit, passion and determination to make a difference in the lives of those she came into contact with.
Dee was born as Dorothy Mae Laursen in Metzger, Oregon. Her mother was an RN and her father was a Danish Lumberjack. Her parents met when her father was hospitalized. Dee was only 6 when her parents died and she was adopted by her aunt. She was raised in Amarillo Texas during the great depression years and graduated from high school at the early age of 16. While she had little, her passions were art, horseback riding, and making her own clothes. During WWII, the Navy needed nurses and paid for her education with Harris School of Nursing in Texas to be an RN.
Dee graduated second in her class and following the war she was the hospital's top surgical nurse in Fort Worth where she met her Air Force pilot husband. After leaving the service they moved to Boulder Colorado where she worked as a nurse, six days a week, twelve hours a day while her husband attended engineering school. With the Korean War they were called back into service. As a military wife and mother moving around the country, Dee would volunteer with county health departments, served as a Girl Scout Leader, and was very involved in community goodwill efforts. Family and faith were important to her and she raised her children to believe in working hard, making the most with what you have, and leaving the world a better place than you found it.
The Dee Mueller Nursing Scholarship Endowment will provide scholarship support for students enrolled in the nursing program at Northwest Florida State College.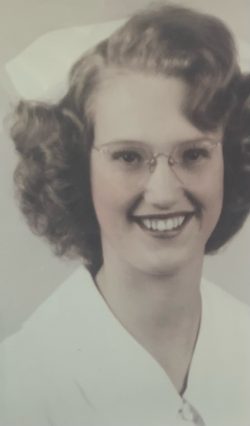 Share this article